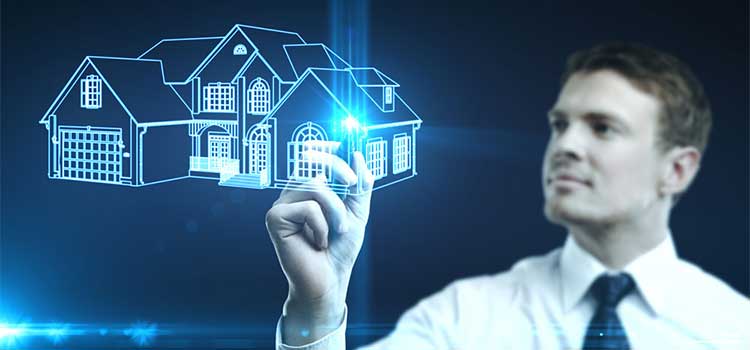 Best to Start at the Beginning When Buying a Home
When it's finally time to buy a home, it's always best to start at the beginning. When entering the real estate market, prospective home buyers start their quest by searching homes online, flipping through home magazines or even take an occasional glance at a newspaper. Some drive around interesting neighborhoods, endlessly searching for homes that might be suitable for their needs. Even though this methodology seems like the obvious first steps to buying a home, it really is the least effective way to get started! We can help you make better use of your time and get the job done faster!
Select an iRealty Team Member for Representation
The best decision any prospective home buyer can make is to choose iRealty, and start at the beginning. The first step to home buying is to select an iRealty team member as your personal home buying expert representative. Keep in mind, home buyer representation cost the home buyer nothing! The Realtor is paid their commission by the home seller, upon close of escrow. That being so, there's never any financial reason for our home buyers not to obtain this critical representation.
Obtain Lender Approval
Next on the list is to obtain pre-approval or pre-qualification by a reputable lender. Without this preliminary qualification, any offers made will not be taken seriously. Most home sellers require proof of financial qualifications to be included in the offer to purchase. Without it, the offer will usually not be considered. There's nothing more heart breaking than to see a prospective home buyer find that perfect home, only to lose it because they didn't complete the pre-qualification process prior to making the offer. Keep in mind, it does take a few days to complete the pre-qualification, but that's all it takes to lose the home to another pre-qualified home buyer.
Lender Referral
Unless the prospective home buyer already has a lender, we suggest working with one of our independent lender associates. Since we have a preferred working relationship already in place, it's very likely there will be less escrow delays or problems associated with the lender. Our lender associates will literally jump through hoops to see that our home buyers are well taken care of. Please contact us for a reliable referral to a suitable lending representative.
Obviously there's much more to the process and we have much more to share. Regardless, when buying a home it's always best to start at the beginning with our iRealty team! Choose your iRealty home buyer representative today, and let's get you started!