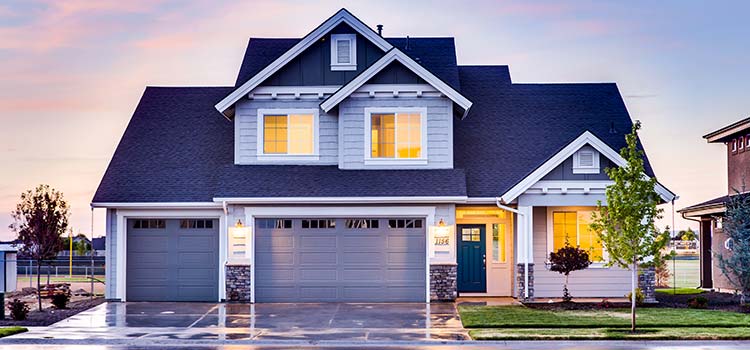 Home Sellers Motivation Equals Home Buyers Advantage
If planning to buy a home, understanding the home seller's motivation may equal an advantage to the home buyer. Of course we all know home sellers are motivated to sell, otherwise their home wouldn't be on the market. But, how often have we heard this same old worn out sales pitch, "Motivated Seller Ready to Sell Now!" It's an overused phrase and gives buyers no real helpful information to leverage later. If we want to buy a home at a good price, it might sometimes be helpful know what is really behind the home seller's motivation.
Find Out Why the Seller is Motivated
What is the real reason for selling the home? If you're a prospective home buyer and want the best deal possible, it's a good idea to break down the home sellers motivation and discover the truth. Knowing what button to push when writing an offer, or during future negotiations, could help lead to a successful home purchase. This might be especially helpful if it's a seller's market.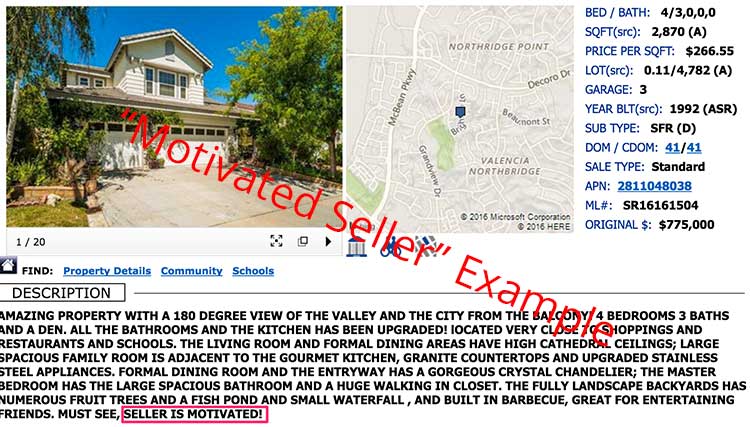 Some home sellers won't easily give up their true reason for selling. Oh sure, there are the typical reasons such as job transfer, growing family, or an empty nest. In fact, the seller could be desperate to sell immediately, yet may act as if there's no rush. Other sellers make no bones about their motivation, but sometimes these homes are already priced below market value. Sure, the successful buyer will earn a little instant equity if they manage to buy a home priced below market value, but it's also possible the competition to buy may be stiff. It's possible, even though the home is listed below market value, it could sell for more than the listed price. Regardless of the seller's listing price, you can bet the homeowner will choose the highest qualified offer and the deal is done!
Obtain a FREE iRealty Online Home Evaluation
What about the other homes? Perhaps it might be worthwhile to consider buying one of those homes that have been on the market a while. While it's true the good homes usually sell fast, that doesn't mean you can't still find a terrific home that's been on the market for a month or two! Sometimes this can be a challenge, but it may also be an opportunity for the home buyer's to get a good deal. In this instance, knowing the home sellers motivation might provide that small bit of leverage needed for success.
It never hurts to learn the true nature of the home seller's motivation. Having this information may even turn out to be an advantage and could make all the difference in having your offer accepted. Learning the true nature of the home seller's motivation to sell may enable you to make an emotional connection and might prove very helpful later.
How to Discover Home Seller Motivation
First, double check how long the home has been on the market.
Ask a kid! Children can be a wonderful source of information. While visiting the home, ask the first kid you see if he or she knows why the owners are moving.
While visiting the home look beyond the surface. Is some furniture missing? Has the homeowner already partially moved? This could indicate they will soon be carrying two mortgages.
Is the home clean and in "move in" condition or does it need a little TLC? This could mean the seller is strapped financially.
Look for family photos. Does the homeowner have adult children. This could mean the home is an empty nest and the seller's are anxious to move to their retirement dream home.
Check out social media. Quite often homebuyer's can find a treasure of information by viewing the seller's social media pages.
Instant Equity?
It's even possible, by learning the home sellers motivation, buyers could end up getting the home at a great price and even earn a little instant equity! Wouldn't that be neat?
Here's a good tip to remember when doing business with anyone. Anytime we can make an emotional connection with those persons whom we are doing business, we gain an advantage. You never know, but if there are three qualified but similar offers on the table, having made that connection may very well lead to success.
Conclusion
The most effective way to learn the homeowner's motivation is to just pay attention and ask questions! Sometimes it's not even necessary to ask. Just open the eyes, have a look around and you'll see the answer. Now, use this information to your advantage and buy that perfect home!
Choose an iRealty Realtor to Buy or Sell Your Home
Here at iRealty, we have an amazing team from which to choose and we all do business a little different than most. Contact an iRealty team member today. We promise, you won't be disappointed! Meet the team.
We hope you enjoyed learning more about how the home seller's motivation equals home buyer's advantage.